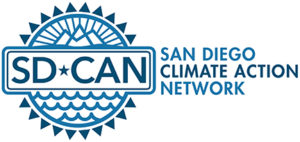 Volunteer for SDCAN
The San Diego Climate Action Network is a volunteer-driven non-profit organization. We're working to expand our contribution to the San Diego community of promoting the work of climate change connected groups and individuals in order to build a bigger, better, and broader climate movement. 
Most of the work can be performed from your home or business location. 
Please get in touch!